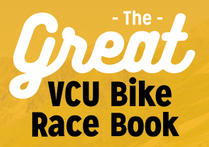 Preview
Abstract
Other things Richmond hopes all visitors enjoy include the city's noted restaurants, the city's street art, and the James River. Richmond carries the nickname "the River City".
Course
Crowdsourcing the Worlds (UNIV 291 Sec 033)
Publication Date
September 2015
Date of Submission
November 2016
Journal/Book/Conference
Great VCU Bike Race Book
Rights
This work is licensed under a Creative Commons Attribution-NonCommercial-ShareAlike 4.0 International (CC BY-SA 4.0) License.
Is Part Of
Great VCU Bike Race Student Images