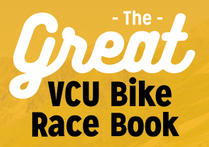 Preview
Abstract
From 9/25/15 – Most the populations hotspots were located near or around the eco-stations as depicted as a green pinpoint symbol. There were some populations hotspots that were a little further out from the eco-stations. A lot of individuals were on Broad St. with the clustered around the Greater Richmond Convention Center, the finish line for the races and also a fan zone. One great thing about this map is that it can be used to provide the safest route to guide these people to their closest eco-stations. An example of how is displayed below.
Course
Adaptive Response Modeling Using GIS (UNIV 291 Sec 040)
Publication Date
September 2015
Date of Submission
November 2016
Journal/Book/Conference
Great VCU Bike Race Book
Rights
This work is licensed under a Creative Commons Attribution-NonCommercial-ShareAlike 4.0 International (CC BY-SA 4.0) License.
Is Part Of
Great VCU Bike Race Student Images