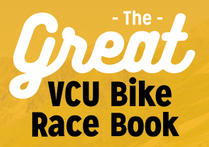 Preview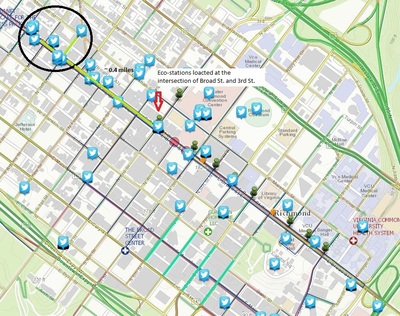 Abstract
From 9/25/15 – A population hotspot is circled in the picture. From Broad St., starting at 3rd St. to 12th St., each green pinpoint represents 3 eco-stations that are located on each side of Broad St. Therefore, the nearest eco-stations for this group would be located around the intersection of Broad St. and 3rd St. To get to these locations, individuals that are not at E. Broad St. should walk there. Then, all they have to do is walk down the sidewalks of E. Broad St. until they encounter 3rd St., and the eco-stations should be located there. Since a part of the race course involves E. Broad St., individuals walking to these eco-stations would still be able to watch the cyclists race by.
Course
Adaptive Response Modeling Using GIS (UNIV 291 Sec 040)
Publication Date
September 2015
Date of Submission
November 2016
Journal/Book/Conference
Great VCU Bike Race Book
Rights
This work is licensed under a Creative Commons Attribution-NonCommercial-ShareAlike 4.0 International (CC BY-SA 4.0) License.
Is Part Of
Great VCU Bike Race Student Images