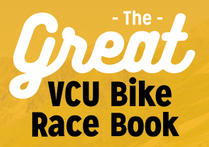 Preview
Abstract
Fan Fest was an event held in the Richmond Convention Center just off the start/finish line. This was a great opportunity for spectators to visit vendors and sponsors to get more out of their experience at the race. While some sponsors were not present at Fan Fest, we were able to talk to an international sponsor, TacX, as well as a more local sponsors, Carmax and Virginia is for Lovers (VA Tourism), to find out more about why they chose to sponsor this event.
Course
Event Planning and Promotion (UNIV 291 Sec 041)
Date of Submission
December 2016
Journal/Book/Conference
Great VCU Bike Race Book
Rights
This work is licensed under a Creative Commons Attribution-NonCommercial-ShareAlike 4.0 International (CC BY-SA 4.0) License.
Is Part Of
Great VCU Bike Race Student Images