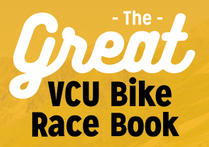 Preview
Abstract
I attended the final day of the race with my mother after we went to church that morning. She had not yet been to anything that had to do with the race, since the opening and I had yet to attend during the day. There were so many people and so much energy! The atmosphere in the park was amazing. They had a jumbotron and an announcer hyping up the crowd.
Course
Red, White and Bicycle: RVA, France and the Bike Race (UNIV 291 Sec 050)
Date of Submission
December 2016
Journal/Book/Conference
Great VCU Bike Race Book
Rights
This work is licensed under a Creative Commons Attribution-NonCommercial-ShareAlike 4.0 International (CC BY-SA 4.0) License.
Is Part Of
Great VCU Bike Race Student Images