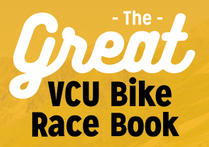 Preview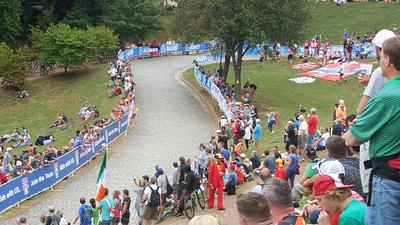 Abstract
LIBBY HILL COBBLESTONE CLIMB – MEN'S UNDER 23 ROAD COURSE SEPTEMBER 26, 2015. stood and watched the racers climb the cobblestones at Libby Hill Park today. The support the fans give the racers is truly amazing. As soon as a cyclist is in sight the crowd ignites. Cow bells are ringing, people are cheering, hands are clapping; the faces of the fans light up. The racers were spread apart through much of the ten laps. There was the break away (lead pack) which consisted of four (and then three), then there was the Peloton (majority) trailing about a minute behind, a few groups of several racers would trail them. But then there was one racer who was much behind. Despite the crowd to be mostly white, this black cyclist from Rwanda was warmly welcomed each and every time he began the climb at Libby Hill. A connection was felt; teamwork was expressed; and justice resulted.
Course
Teamwork and Racing (UNIV 291 Sec 029)
Date of Submission
December 2016
Journal/Book/Conference
Great VCU Bike Race Book
Rights
This work is licensed under a Creative Commons Attribution-NonCommercial-ShareAlike 4.0 International (CC BY-SA 4.0) License.
Is Part Of
Great VCU Bike Race Student Images