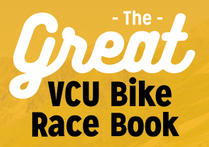 Preview
Abstract
UCI Prep 2. When I was returning a DVD at Video Fan, I stumbled upon this window art on Strawberry Street. This gave me a feeling of excitement for the race. To me, this art evoked the expectations that locals felt about the bike race. Grandeur, stress, and 15 minutes of fame.
Course
New Media Photojournalism (UNIV 291 Sec 042)
Date of Submission
December 2016
Journal/Book/Conference
Great VCU Bike Race Book
Rights
This work is licensed under a Creative Commons Attribution-NonCommercial-ShareAlike 4.0 International (CC BY-SA 4.0) License.
Is Part Of
Great VCU Bike Race Student Images