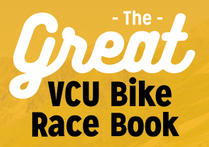 Preview
Abstract
UCI #8. Watching the team time trials, I got to observe cyclists as they got closer to the finish line. In this photo, the cyclist on the far right has his head bent down. Maybe this is an aerodynamic strategy, but based on his body language, I also saw that he was exhausted, that he pushing himself to get to complete the race. I've really come to admire everyone's perseverance and dedication to see things through in this sport.
Course
New Media Photojournalism (UNIV 291 Sec 042)
Date of Submission
December 2016
Journal/Book/Conference
Great VCU Bike Race Book
Rights
This work is licensed under a Creative Commons Attribution-NonCommercial-ShareAlike 4.0 International (CC BY-SA 4.0) License.
Is Part Of
Great VCU Bike Race Student Images