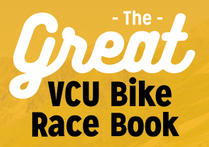 Preview
Abstract
UCI #10. I took a break from the hoopla downtown and went to the canal to get some peace of mind. I was surprised to find this area of the city completely empty. One would think all the scenic areas of Richmond would be occupied by visitors who're curious about the city, but I was wrong. Or maybe I went at an off-peak time?
Course
New Media Photojournalism (UNIV 291 Sec 042)
Date of Submission
December 2016
Journal/Book/Conference
Great VCU Bike Race Book
Rights
This work is licensed under a Creative Commons Attribution-NonCommercial-ShareAlike 4.0 International (CC BY-SA 4.0) License.
Is Part Of
Great VCU Bike Race Student Images