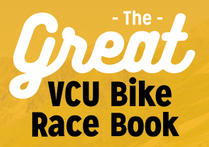 Preview
Abstract
UCI #42. This is when Lizzie Armitstead won the Elite Women's World Championship. When I played this back on my computer, I saw that she had her hands up to her face in disbelief. I'm so used to people sitting up on their bikes and raising their arms in triumph, but Lizzie was different.
Course
New Media Photojournalism (UNIV 291 Sec 042)
Date of Submission
December 2016
Journal/Book/Conference
Great VCU Bike Race Book
Rights
This work is licensed under a Creative Commons Attribution-NonCommercial-ShareAlike 4.0 International (CC BY-SA 4.0) License.
Is Part Of
Great VCU Bike Race Student Images