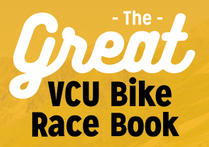 Preview
Abstract
UCI 13 – Glorious. I was sitting down there like other people then I realized there will be thousands of photos taken from below. People don't need another photo from that angle! So I quickly rode my bike to the bridge above just on time to catch the sunset before it disappeared. I don't think most people knew what they had missed.
Course
New Media Photojournalism (UNIV 291 Sec 042)
Date of Submission
December 2016
Journal/Book/Conference
Great VCU Bike Race Book
Rights
This work is licensed under a Creative Commons Attribution-NonCommercial-ShareAlike 4.0 International (CC BY-SA 4.0) License.
Is Part Of
Great VCU Bike Race Student Images