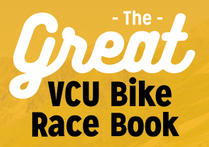 Preview
Abstract
UCI 14 – They Stole The Show. During the ceremony, the two police officers needed to stay away from the crowds to avoid being the highlights. Indeed, I'm so glad Richmond is still keeping mounted patrol because it is simply good-looking. Thus, I had to chase after them. It was also my first time touching a horse.
Course
New Media Photojournalism (UNIV 291 Sec 042)
Date of Submission
December 2016
Journal/Book/Conference
Great VCU Bike Race Book
Rights
This work is licensed under a Creative Commons Attribution-NonCommercial-ShareAlike 4.0 International (CC BY-SA 4.0) License.
Is Part Of
Great VCU Bike Race Student Images