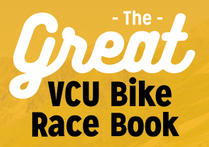 Preview
Abstract
UCI 22 – "This city is boring" "It's Saturday night and you know how many people we saw in Downtown? Six! Six people!" They have been travelling around the States for over 5 years now. But today, they're in Richmond and so far, it hasn't been that captivating. The dog was as rugged as his masters.
Course
New Media Photojournalism (UNIV 291 Sec 042)
Date of Submission
December 2016
Journal/Book/Conference
Great VCU Bike Race Book
Rights
This work is licensed under a Creative Commons Attribution-NonCommercial-ShareAlike 4.0 International (CC BY-SA 4.0) License.
Is Part Of
Great VCU Bike Race Student Images