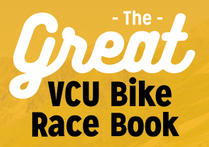 Preview
Abstract
In terms of viewing this event through the lens of archaeology, the presence of various different flags would indicate that the event was global in nature. Meaning that the event involved some kind of collaboration between different countries. This would tell you nothing of the specifics of the event, but would give some idea of its scale.
Course
Anthropology of the Crowd (UNIV 291 Sec 030)
Publication Date
September 2015
Date of Submission
November 2016
Journal/Book/Conference
Great VCU Bike Race Book
Rights
This work is licensed under a Creative Commons Attribution-NonCommercial-ShareAlike 4.0 International (CC BY-SA 4.0) License.
Is Part Of
Great VCU Bike Race Student Images