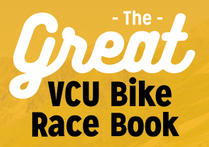 Preview
Abstract
Various banners such as this were present at the event. If any of these were found they would serve as great indicators of what was happening. Even if the language could not be understood, many banners, such as this one, included pictures of bicycles, giving a clear indication of the nature of this event.
Course
Anthropology of the Crowd (UNIV 291 Sec 030)
Publication Date
September 2015
Date of Submission
November 2016
Journal/Book/Conference
Great VCU Bike Race Book
Rights
This work is licensed under a Creative Commons Attribution-NonCommercial-ShareAlike 4.0 International (CC BY-SA 4.0) License.
Is Part Of
Great VCU Bike Race Student Images