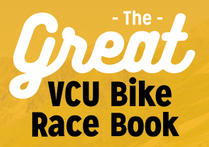 Preview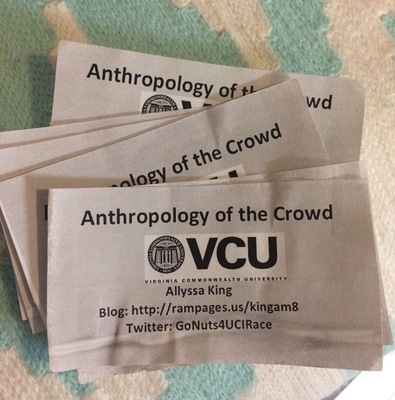 Abstract
Many of the spectators spoke languages other than English creating a barrier in itself. Also many of the fans were so interested in the race, the few that were interested in talking to students, did not want to talk for very long. On the positive side, seeing students wearing bright colors and traveling in groups came across as inviting.The shirts we were given for the bike race helped with the introduction aspect. I carried business card like sheets of paper with my blog and twitter handle on them to help inform the spectators of why we were interested in the crowd. Once the ice broke they were open to our questions and our school's involvement in the race. When they were told we had an entire week off from school they were incredibly shocked! The older European couples were the most friendly hands down! Many of them had a lot of offer in terms of languages spoken and travels of how they got to Richmond. The lighter questions like nationality and cheer type went over well. When it came down to palm size and pictures they became hesitant. After getting the first few people to open up the rest eventually came along.
Course
Anthropology of the Crowd (UNIV 291 Sec 030)
Publication Date
September 2015
Date of Submission
November 2016
Journal/Book/Conference
Great VCU Bike Race Book
Rights
This work is licensed under a Creative Commons Attribution-NonCommercial-ShareAlike 4.0 International (CC BY-SA 4.0) License.
Is Part Of
Great VCU Bike Race Student Images