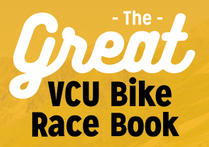 Preview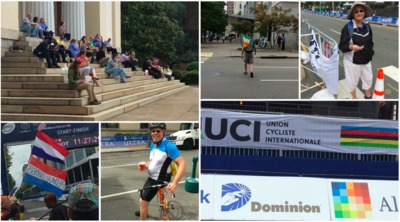 Abstract
The race was full of life and color. From the suits cyclists wore, to advertising on railings there was no lack of sponsorship. If a meteor were to strike Richmond and leave the city in rumbles during the bike race you 100% be able to tell what event was going on during this time. From the bikes on the sidewalks to the labels on the beer cups UCI was written on everything. The streets were lined with pamphlets outlining the course in detail and what roads were open to pedestrians. All the fans were proudly wearing attire with their nationality stamped on it, as well as waving flags of all sizes. If the entire race was destroyed into ruins, you would for certain see the wide variety of people at the event just what they're wearing and the ripped flags. With the gates and advertising lining the streets it would not be hard to see that 'cycliste' was written everywhere. It's safe to say UCI it very clear they were taking over the city for a week!
Course
Anthropology of the Crowd (UNIV 291 Sec 030)
Publication Date
September 2015
Date of Submission
November 2016
Journal/Book/Conference
Great VCU Bike Race Book
Rights
This work is licensed under a Creative Commons Attribution-NonCommercial-ShareAlike 4.0 International (CC BY-SA 4.0) License.
Is Part Of
Great VCU Bike Race Student Images