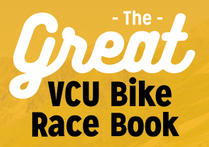 Preview
Abstract
The Netherlands and Belgium being represented right at the start line! The crowd at the race was very diverse! I think it really did live up to my expectations in terms of diversity. Although, I don't think I realized how many Europeans would be in Richmond. Almost all the people I talked to came from Europe. Because there were so many Europeans, it was very easy to find people that spoke English along with their native language. It's fantastic how bilingual many people were, they easily answered our questions. We only found a few people who didn't speak English and even then they were able to communicate a few things with us.
Course
Anthropology of the Crowd (UNIV 291 Sec 030)
Publication Date
September 2015
Date of Submission
November 2016
Journal/Book/Conference
Great VCU Bike Race Book
Rights
This work is licensed under a Creative Commons Attribution-NonCommercial-ShareAlike 4.0 International (CC BY-SA 4.0) License.
Is Part Of
Great VCU Bike Race Student Images