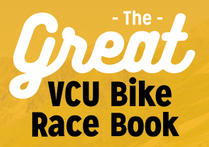 Preview
Abstract
Archaeological Assemblage! Rodney the Ram would also raise some eyebrows if it were found. While mascots are a very normal thing for us, I think it would be really strange to find a costume among the dirt and other race memorabilia. The finding of a mascot might suggest there be a different sporting event that had happened since cycling doesn't usually have mascots.
Course
Anthropology of the Crowd (UNIV 291 Sec 030)
Publication Date
September 2015
Date of Submission
November 2016
Journal/Book/Conference
Great VCU Bike Race Book
Rights
This work is licensed under a Creative Commons Attribution-NonCommercial-ShareAlike 4.0 International (CC BY-SA 4.0) License.
Is Part Of
Great VCU Bike Race Student Images