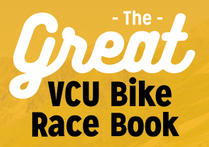 Preview

Abstract
Part of my group's tasks was to interview sixty unrelated individuals and collect various data on them — where they were from, their native language, what they thought of the race on a broad, general scale, etc. As a whole, when my group met in larger numbers, we tended to gather more interviews. On our own or just with another person, it was fewer. Our first day looked something like this. My group walked four miles for five hours for these twelve interviews. So, y'know, it was physically more than I thought it would be.
Course
Anthropology of the Crowd (UNIV 291 Sec 030)
Publication Date
September 2015
Date of Submission
November 2016
Journal/Book/Conference
Great VCU Bike Race Book
Rights
This work is licensed under a Creative Commons Attribution-NonCommercial-ShareAlike 4.0 International (CC BY-SA 4.0) License.
Is Part Of
Great VCU Bike Race Student Images