Preview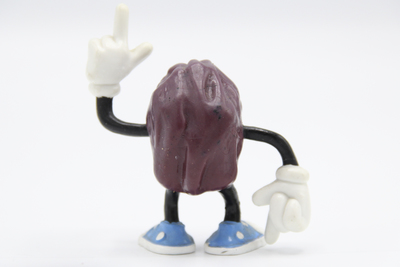 Description
Full back view of Justin X. Grape (also known as the Conga Line Dancer), a California Raisins advertising icon. Raisin with blue sneakers, left finger pointing up and right finger pointing down. California Raisins created on behalf of the California Raisin Advisory Board; became the mascots of Post Raisin Brand.
Is Part Of
Brandcenter Advertising Icons
Date of Submission
9-23-2019
Rights Statement URL
https://rightsstatements.org/page/InC/1.0/?language=en
Rights
This material is protected by copyright. You are permitted to use this material in any way that is permitted by copyright.