Name of Icon
Preview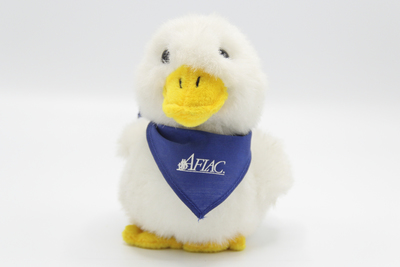 Product Category
Insurance
Description
Full front view of AFLAC Duck advertising icon. Plush figure with neckerchief.
Measurements (Height)
6 inches
Is Part Of
Brandcenter Advertising Icons
Date of Submission
9-23-2019
Rights Statement URL
https://rightsstatements.org/page/InC/1.0/?language=en
Rights
This material is protected by copyright. You are permitted to use this material in any way that is permitted by copyright.