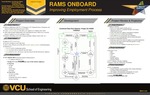 Abstract
In order for the Virginia Commonwealth University Engineering Human Resources department to provide seamless new hire integration, they need to upgrade their current post-hire information gathering techniques. Currently the HR department continues to provide paper forms and packets to new hires to fill out and return for review. This method requires over $30,000 in cost for materials and labor. The main goal of our project is to establish a way for newly hired employees to complete their new hire forms electronically through the VCU server.
By successfully executing our project we are moving VCU's onboarding process to a completely paperless process where not only the pre-hire application process is submitted electronically, but also the post-hire information gathering process. Our project will allow VCU to go paperless, reducing the risk of outdated forms circulating, obtaining required information for American's with Disabilities Act disclosure, and improving first impressions through branding of professional software. This completely electronic hiring process does not only save time for both the HR Representatives and newly hired employees, but also saves money for VCU in labor and material costs. Lastly, it will improve overall efficiency within the Human Resources department allowing for quicker employee integration.
We first began our project by reviewing the work already done by the previous group the year before. After looking through the different files and folders we spoke with our team advisors to gather information about their expectations for the onboard site and to collect business requirements. The different forms and requirements gathered were put into an Excel sheet in listed form to be shared by all individuals involved with the project. The group broke up the work accordingly and set goals to transform the old framework into a working site. We constantly check the requirements given and new ones discussed in meetings to provide the appropriate changes to the site. For each new business requirement transformed into a technical requirement we test at every level of development.
Throughout this semester's development we have done a couple of live demos displaying our prototype at different stages. We received positive feedback from our faculty advisors on the progress of our work and future expectations for our project.
Keywords
computer science, human resources
Disciplines
Computer Engineering | Engineering
Faculty Advisor/Mentor
Preetam Gosh
Faculty Advisor/Mentor
Meredith Stockman
Faculty Advisor/Mentor
Julia Ayscue
Faculty Advisor/Mentor
Shannon Foley
VCU Capstone Design Expo Posters
Date of Submission
July 2015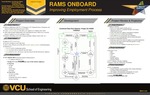 Included in
COinS