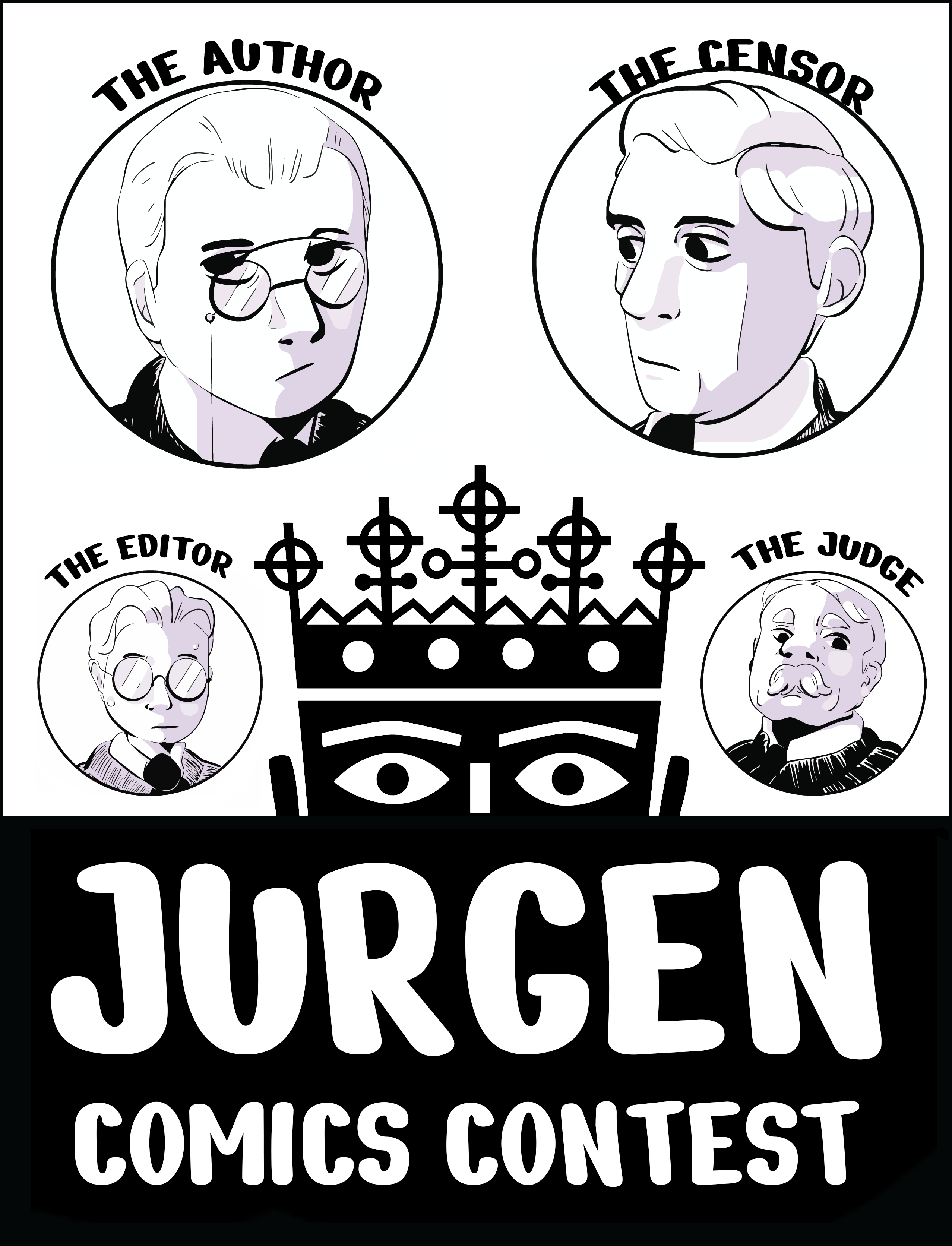 The
Jurgen Banned Art Comics Contest
is an annual student competition dedicated to telling the story of banned art – books, music, film and more – and encouraging discussion of the complex relationship between art and society. The contest is sponsored by VCU Libraries with generous support from the James Branch Cabell Library Associates.
In 2022, the first Jurgen Comics Contest invited students from across Virginia Commonwealth University to develop comics that explored the events and issues surrounding the censorship of James Branch Cabell's
Jurgen: A Comedy of Justice
by the New York Society for the Suppression of Vice (NYSSV).
In January of 1920, the NYSSV seized the printing plates and copies of
Jurgen,
and James Branch Cabell's publisher and editor were charged with violating state obscenity laws because it was an "offensive, lewd, lascivious and indecent book." Cabell's satirical fantasy was barred from the mail, and demand for copies skyrocketed. Suppressed just as Prohibition took effect,
Jurgen
was sold at exorbitant prices by "bookleggers." The case dragged on, but after a two-year battle, the indictment against
Jurgen
was dismissed.
In preparing their entries and to learn about the uproar and repercussions accompanying
Jurgen's
suppression, students explored VCU Libraries'
James Branch Cabell: Literary Life and Legacy.
2022 Grand Prize:
Erin Crawford — Cabell Walks into a Bar
Runners-up:
Jay Crilley — Swear to It; Tess Wladar — The Judging of Jurgen
Honorable Mentions:
Katy Hooper — Moral of the Story; Hannah Smith — The Banning of Jurgen;
Ty Campbell — A Silent Fate
Printing is not supported at the primary Gallery Thumbnail page. Please first navigate to a specific Image before printing.