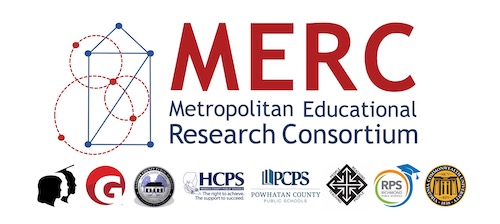 Original Publication Date
2020
Date of Submission
February 2020
Abstract
This report presents findings from the Metropolitan Educational Research Consortium (MERC) Cultural Diversity Within Schools Survey. This survey was designed for school- based professionals (i.e., teachers, instructional staff, administrators) within the MERC region. Administered in the fall of 2018, the survey collected information about experiences of professional development related to cultural diversity, attitudes toward cultural diversity within schools, perceptions of barriers and opportunities, and perspectives on the need for professional development. Section 1 of the report discusses the context for this survey effort: increased cultural diversity in our schools, increased cultural mismatch between students and teachers, and multicultural education as a promising practice. This is followed in section 2 with information about the survey development and administration process. In section 3, we present the findings from the survey in several subsections that explore group comparisons and results related to the different topics covered in the survey. In section 4, we share recommendations for policy, practice and future scholarship. These recommendations are informed by the relevant literature as well as the results of the survey. The report also includes two appendices: Appendix A presents a full version of the survey, Appendix B provides detailed tables of survey results disaggregated by school division. A third appendix, Appendix C provides technical information about the survey methodology, and is available online.
Recommended Citation
Thomas, K., Parkhouse, H., Senechal, J., Lu, Z., Faulcon, L., Gorlewski, J., & Naff, D. (2019). Cultural diversity professional development in schools survey. Richmond, VA: Metropolitan Educational Research Consortium.
Is Part Of
VCU MERC Publications
Included in
Adult and Continuing Education Commons, Adult and Continuing Education Administration Commons, Adult and Continuing Education and Teaching Commons, Bilingual, Multilingual, and Multicultural Education Commons, Curriculum and Instruction Commons, Curriculum and Social Inquiry Commons, Educational Assessment, Evaluation, and Research Commons, Educational Leadership Commons, Elementary Education Commons, Elementary Education and Teaching Commons, Indigenous Education Commons, Junior High, Intermediate, Middle School Education and Teaching Commons, Language and Literacy Education Commons, Secondary Education and Teaching Commons
COinS