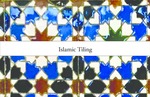 Abstract
2019 Pattern Research Project
Sophie Kozlowski - Islamic Tiling
The Pattern Research Project involves research and analysis of contemporary patterns found in the textiles and wallcoverings of the built interior environment. Patterns use motif, repetition, color, geometry, craft, technology, and space to communicate place, time, and concept. Through this research and analysis, built environments - their designers, occupants, construction, and context - can be better understood.
Sophie Kozlowski, VCU Interior Design BFA 2022, selected the Islamic Tiling pattern for the 2019 Pattern Research Project. The text below is excerpted from the student's work:
"This pattern consists of repeating 6x6" square tiles. These squares are each made up of individual tesserae that come together to form the pattern's repeat. All the shapes in these tiles are varying geometries, meaning it is a tessellation, which is defined as "an arrangement of shapes closely fitted together, especially of polygons in a repeated pattern without gaps or overlapping".
Color
blue, red, yellow, green, purple
Pattern's Place of Origin
Anatolia, 13th and 14th Centuries
Pattern Repeat
medium scale
Disciplines
Interior Design
Department
VCUarts, Dept. of Interior Design
Date of Submission
9-8-2020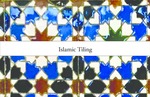 Included in
COinS