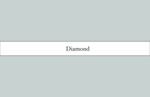 Abstract
The Pattern Research Project involves research and analysis of contemporary patterns found in the textiles and wallcoverings of the built interior environment. Patterns use motif, repetition, color, geometry, craft, technology, and space to communicate place, time, and concept. Through this research and analysis, built environments - their designers, occupants, construction, and context - can be better understood.
Mariana Alcala-Ramos, VCU Interior Design BFA 2022, selected the ICA Elevator pattern for the 2019 Pattern Research Project. The text below is excerpted from the student's work:
"The design of this pattern says a lot of technology, it was created using vinyl (a synthetic man-made material) and using the Die-cut vinyl process. The whole progress that took to create this project was technology-based. Without technology, it couldn't have been done. From the beginning of it being designed on a computer program to being cut out with a machine".
Disciplines
Interior Design
Department
VCUarts, Dept. of Interior Design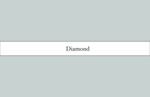 Included in
COinS