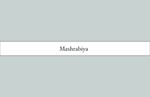 Abstract
The Pattern Research Project involves research and analysis of contemporary patterns found in the textiles and wallcoverings of the built interior environment. Patterns use motif, repetition, color, geometry, craft, technology, and space to communicate place, time, and concept. Through this research and analysis, built environments - their designers, occupants, construction, and context - can be better understood.
Izze Stadulis, VCU Interior Design BFA 2022, selected the ICA Elevator pattern for the 2019 Pattern Research Project. The text below is excerpted from the student's work:
"This pattern is arranged in a hexagonal grid. Each repeat is placed side by side to eachother to create the entire pattern. The repeats themselves are also symmetrical and can be rotated 120 degrees in either direction and pivoted off of one of the birds and the pattern will form. If the repeat is rotated 120 degress it will remain in its original form".
Pattern's Place of Origin
Qatar
Disciplines
Interior Design
Department
VCUarts, Dept. of Interior Design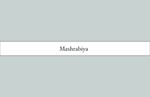 Included in
COinS