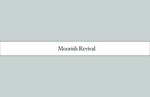 Abstract
The Pattern Research Project involves research and analysis of contemporary patterns found in the textiles and wallcoverings of the built interior environment. Patterns use motif, repetition, color, geometry, craft, technology, and space to communicate place, time, and concept. Through this research and analysis, built environments - their designers, occupants, construction, and context - can be better understood.
Jenna Bramblet, VCU Interior Design BFA 2022, selected the Moorish Revival pattern for the 2019 Pattern Research Project. The text below is excerpted from the student's work:
"Moorish design and ar- chitecture is a branch off of Islamic design. From Moor- ish design comes several dif- ferent motifs. Exmples in- clude, arches, calligraphy, decorative tiles, and vegita-tive design. The Moors, were a group that originated in North Africa. After conquer- ing the Iberian Peninsula in the 700s, they controlled Spain, France and Portugal for many centuries".
Color
orange, blue, red, green, white
Disciplines
Interior Design
Department
VCUarts, Dept. of Interior Design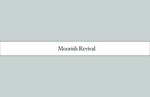 Included in
COinS