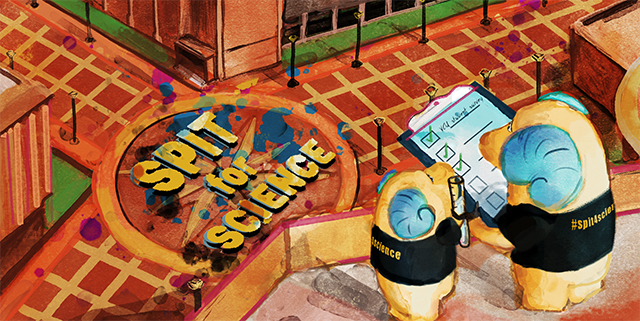 Publications and presentations from Spit for Science: The VCU Student Survey.
Posters from 2022
The Relationship Between Social Media Use and Depression and Anxiety Symptoms during COVID-19, Tene'sha L. Crews and Christina Sheerin
Posters from 2020
Does Sexual Orientation Moderate between Partner Substance Use and Alcohol Consumption?, Jasmine Jones
Impulsivity in Sexual Trauma Survivors and their Use of Alcohol and Substances, Kayla McLean
Differences in Mental Health and Ethnic-Racial Identity between White Gender Variant Students and Gender Variant Students of Color, Xuxa Sky Lark, Arlenis Santana, and Chloe Walker
Posters from 2018
College Student Alcohol Use and Engagement in Prevention Programming, Alexis H. Branch, Shimona Kumar, and Christina McGrath
Posters from 2016
The Relationship Between Exercise and Depression and Anxiety in College Students, Joshua Frank, Dr. Amy Adkins, Nathan Thomas, and Dr. Danielle Dick
Risk Factors Associated with First-Year College Dropout, Tiffany K. Ho and Divya Krishna
Relationship Between Caffeine Use and the Total Hours of Sleep Per Week, Marlene A. Michniak
The Effects of Pet Ownership on Anxiety and Depression Among Trauma-Exposed College Students, Dung N. Nguyentran, Marlene A. Michniak, James J. Jung, and Christine Q. Do
Stall Seat Journal as a Social Norms Intervention for Risky Drinking among College Students, Zackaria I. Niazi, Mariam Alshagra, Rhianna G. Ericson, Jinni Su Ph.D., and Linda C. Hancock Ph.D.
Posters from 2015
The relationship between stressful life events and risky sexual behavior, Hassan Khuram
Greek Involvement and Personality, Sara Lee, Nikita Amin, Sabbu Bajimaya, and Brandon Love
The Metabolism of Alcohol: Risk and Protective Factors, Sydney E. Levan, Amy Adkins, Danielle Dick, and Karen G. Chartier
Smoking Patterns Among VCU Students, Jasmine Saini
Posters from 2014
Examining the Relationship between GABRA2 & Alcohol Drinking Frequency, Jessica Joseph
GABRA2, Peer Deviance and Illicit Drug Use in College-Aged Students, Justin Joseph
The Relationship between GABRA 2 and Illicit Substance Use, Hassan Khuram
Relationship between high school antisocial behavior and the GABRA2 gene as moderated by peer deviance, Sydney Levan
GABRA2 and frequency of alcohol consumption in a college population, Marcus-David Peters
Relationships Between GABRA2, Alcohol, and Peer Deviance, Kenyada Williams
Posters from 2013
Neuroticism as a Moderator of the Relationship Between Family History of Drinking Problems and College Alcohol Use, Pahul Hanjra, Arden Moscati, James Clifford, Amy Adkins, and Danielle Dick
Examining the relationship between high school deviant behavior and substance use in college students., Amanda Ndemo
Spit for Science: The relationship between deviant high school behavior and college substance use, Preetha Palasuberniam