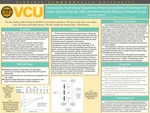 Abstract
Neurotypical siblings of individuals with behavioral disorders are reported to have complex, complicated psychological adjustments that vary significantly due to a multitude of sociodemographic factors. In addition, these children are at risk of mental health disorders and negative psychological symptoms. Support groups or extensive social support are known to increase intra-communication and create better sibling dynamics between the neurotypical and autistic siblings. This paper investigates such complications to the psychological adjustment of neurotypical siblings of individuals with autism spectrum disorder (ASD) and determines the implications of the utilization of support groups/social support. The analyzed trends and reportings of multiple studies were noted and compiled to form the current study's data. The results indicated that nearly all the neurotypical individuals have a definite number of complications in their psychological adjustments despite the socio-demographic factors studied like gender, age, birth order, and family size. In addition, the impact of the support groups/social support was significantly effective amongst neurotypical individuals of all sociodemographic factors in lessening the number of complications present through education and therapy. In conclusion, the psychological adjustment is definitely complicated to an extent, but the complication is lessened with facilitated social support/support groups. This conclusion indicated that monitoring the psychological and behavioral development of the neurotypical children is important when autism is diagnosed in the family, as their psychological adjustments need to be stable and healthy allowing for better relationships and overall well-being. The implications of the data for further research and implementation are overviewed.
Keywords
siblings, autism, psychological, adjustment, support, ASD, psychosocial, therapy, social support
Disciplines
Behavioral Disciplines and Activities | Developmental Psychology
Current Academic Year
Freshman
Faculty Advisor/Mentor
Tara Dacey
Recommended Citation
Sambatha, Swathi Deo. "Examining the Psychological Adjustments of Neurotypical Siblings of Individuals with Autism Spectrum Disorder (ASD) and Determining the Efficiency of Support Groups."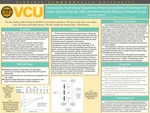 COinS