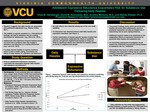 Abstract
Previous research has established a link between adolescent's perceived daily hassles and subsequent adjustment, but less is known about factors that exacerbate this relationship. The purpose of the present study was to identify if adolescent's reluctance to express emotions moderated the association between their perceived daily hassles and subsequent substance use (i.e., alcohol, marijuana, tobacco). Cross-sectional data were obtained from a larger study that examined the effects of exposure to community violence among low-income, urban adolescents (N = 260, Mage = 14.14, SD = 1.62 years; 92% African American; 54% female). Linear regression analyses controlling for adolescent age, biological sex, and previous levels of drug use and daily hassles revealed that expressive reluctance moderated the association between perceived daily hassles and adolescent substance use. Specifically, for adolescents who were least likely to express their emotions, increases in perceived daily hassles were associated with significant increases in substance use. Further examination of domain-specific hassles revealed that expressive reluctance moderated the effects of academic, parental, and general neighborhood hassles on drug use, while no significant effects were detected for hassles related to friends or neighborhood danger. The present findings clarify which perceived daily hassles adversely affect adolescents, and how emotional expression can play an integral role in determining risk for poor coping behaviors.
Subject Major(s)
Psychology
Keywords
Adolescent, Expressive Reluctance, Substance Use, Daily Hassles, Daily Stressors, Substance Abuse, Risk, Internalization
Disciplines
Developmental Psychology
Current Academic Year
Senior
Faculty Advisor/Mentor
Wendy Kliewer, Ph.D.
Faculty Advisor/Mentor
David W. Sosnowski, M.S.
Faculty Advisor/Mentor
Kristina McGuire, M.S.
Recommended Citation
Dick, D. M., Aliev, F., Latendresse, S. J., Hickman, M., Heron, J., Macleod, J., Joinson, C., Maughan, B., Lewis, G., & Kendler, K. S. (2013) Adolescent alcohol use is predicted by childhood temperament factors before age 5, with mediation through personality and peers. Alcohol Clin Exp Res., 37(12), 1-20. Kliewer, W., Lepore, S. J., Farrell, A. D., Allison, K., Meyer, A. L., Sullivan, T. N., & Greene, A. Y. (2011) A school-based expressive writing intervention for at-risk urban adolescents' aggressive behavior and emotional lability. Journal of Clinical Child & Adolescent Psychology, 40(5), 693-705. Low, N. CP., Dugas, E., O'Loughlin, E., Rodriguez, D., Contreras, G., Chaiton, M., & O'Loughlin, J. (2012) Common stressful life events and difficulties are associated with mental health symptoms and substance use in young adolescents. BioMed Central Psychiatry, 12, 116. Mize, J. L. & Kliewer, W. (2017) Domain-specific daily hassles, anxiety, and delinquent behaviors among low-income, urban youth. Journal of Applied Developmental Psychology, 53, 31-39. Wen, M. (2017) Social capital and adolescent substance use: the role of family, school, and neighborhood contexts. Journal of Research on Adolescence, 27(2), 362-378.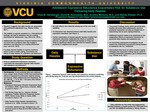 Included in
COinS