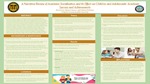 Abstract
Academic Socialization and Its Effects on Academic Success
David Lim, Dept. of Psychology and Maria J. Cisneros-Elias, Dept. of Psychology Graduate Student, with Dr. Chelsea D. Williams, Dept. of Psychology
Academic socialization in education is how parents use their own educational beliefs and expectations to provide messages to their children to help navigate or influence their academic success and development (Hill & Tyson, 2009). There is currently very little research done on academic socialization, and recent studies have just started addressing the lack of research on this subject. This narrative review focuses on parental academic socialization, to understand the influence it has on their child's academic endeavors. Eight peer-reviewed articles on academic socialization were found from Psychinfo for this narrative review. This scoping review explores the literature related specifically to academic socialization to better understand how much of an impact it has on outcomes among different age groups of children, ranging from elementary, middle, and high school. Results of the studies reviewed show that there are positive influences of parental academic socialization such as, increased socio-emotional competencies among kindergarten students (Puccioni et al, 2019) and academic achievement especially among high school students (Hill & Tyson, 2009). Implications to further research academic socialization will be discussed.
Faculty Advisor/Mentor
Chelsea D. Williams, Ph.D.
Sponsorship
Virginia Commonwealth University. Undergraduate Research Opportunities Program
Is Part Of
VCU Undergraduate Research Posters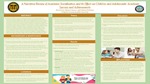 COinS