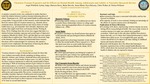 Abstract
Vicarious Trauma Exposure and Its Effects on Mental Health among Adolescents and Adults: A Narrative Research Review
Harris Davis, Dept. of Psychology, Angel Whitfield, Sydney Judge, Bailee Beverly, Jenna Minter, Harrison Davis, and Eryn DeLaney and Chloe Walker, Dept. of Psychology Graduate Students, with Dr. Chelsea Williams, Dept. of Psychology
A narrative research review was conducted to examine studies that have tested the relation between vicarious trauma (i.e., witnessing abuse of others; Trautmann, S., Reineboth, M., Trikojat, K., Richter, J., Hagenaars, M. A., Kanske, P., & Schäfer, J. (2018). and mental health in adolescents and young adults. Using psycinfo to find research conducted to date, this review indicated that there are various types of trauma that adolescents might be exposed to (e.g., domestic abuse, emotional abuse, and physical abuse) and various forms of mental health issues (e.g., post traumatic stress disorder, depression, and anxiety) that might result from such trauma. (Erolin, K. S., Wieling, E., & Parra, R. E. A. (2014)., , Stowkowy, J., Goldstein, B. I., MacQueen, G., Wang, J., Kennedy, S. H., Bray, S., Lebel, C., & Addington, J. (2020). Findings from this review also suggest that there is a relation between varying types of traumatic exposure and several types of depressive symptoms (Monfort, E., Afzali M. H. (2015), Merza, K., Papp, G., & Szabó, I. K. (2015) and that there are more studies on adults than on adolescents. These effects will be discussed. Gaps in the literature will be referenced and potential future research directions will be acknowledged. In conclusion, this narrative research review emphasizes the importance of knowing the effects of vicarious trauma on adolescents and adults for preventative purposes.
Faculty Advisor/Mentor
Chelsea D. Williams, Ph.D.
Sponsorship
Virginia Commonwealth University. Undergraduate Research Opportunities Program
Is Part Of
VCU Undergraduate Research Posters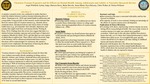 COinS