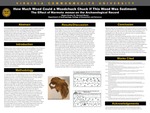 Abstract
How Much Wood Could a Woodchuck Chuck if this Wood was Sediment: The Effect of Marmota monax on the Archaeological Record
Megan Scalzo, Dept. of Anthropology, with Dr. Bernard Means, Dept. of Anthropology
Geomorphology is the study of the topographic effects of different physical, chemical, biological processes occurring along and within the landscape. Biological processes can occur from different faunal influences and subsequently get called geomorphic agents. In the majority of North American woodlands, Marmota monax (common names include: groundhog, woodchuck) can be found and thus can be assumed to be geomorphic agents of these woodland areas. In this poster, I will discuss and organize the effects of Marmota monax on the archaeological record.
Faculty Advisor/Mentor
Bernard K. Means, Ph.D.
Sponsorship
Virginia Commonwealth University. Undergraduate Research Opportunities Program
Is Part Of
VCU Undergraduate Research Posters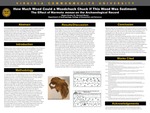 COinS