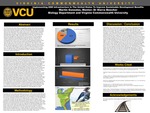 Abstract
Implementing HSR Infrastructure In The United States To Improve Sustainable Development
Martin Gonzalez, Dept. of Biology, with Dr. Sierra Beecher, Dept. of Biology
The United States has a need to improve sustainable development, which impacts the economy, society, and environment. High speed rail (HSR) funding and infrastructure can help the United States become much more sustainable within cities and surrounding areas. However, the United States has been trailing behind other countries when it comes to supporting HSRs. (Chakrabarti and Foster, 2013) The funding appropriated to mass transit systems have been disproportionately allocated to other mass transportation infrastructures and maintenance; and particularly under funding to HSRs (Chakrabarti and Foster, 2013). Since there is a lack of interest in having HSRs in the United States, the research conducted is used to highlight the importance and benefits of having HSRs. Most studies that have been conducted in other countries explained the benefits from HSRs that impacted capital gain, societal statuses, or environmental factors; however, they never focused on all three sustainable development factors at the same time. The conclusions from the articles state that HSRs have produced overall improved capital gain to cities and nearby towns. (Bracaglia et al., 2020, Yang et al., 2019) They also have much less land use and CO2 emission, when compared to other mass transit systems; and have provided transportation convenience to surrounding areas outside the cities (D'Alfonso et al., 2016, Herala, 2003, Robertson 2016). With these findings the United States can implement either an HSR infrastructure program in the east coast or set up an agency that can oversee the infrastructure and maintenance of HSRs to confidently boost sustainable development benefits.
Faculty Advisor/Mentor
Sierra Beecher, Ph.D.
Sponsorship
Virginia Commonwealth University. Undergraduate Research Opportunities Program
Is Part Of
VCU Undergraduate Research Posters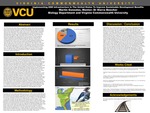 COinS