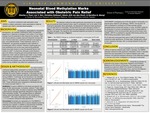 Abstract
The placenta, responsible for intrauterine development, can facilitate modifications within the placental epigenome in response to changes in the mother. In turn these changes have the potential to also influence the neonate1. Pain relief during delivery is widely used and frequently involves the use of nitrous oxide (N2O, commonly referred to as laughing gas), and pudendal blocks. These treatments, alone or in combination, are generally accepted as safe methods of providing pain relief to mothers. However, laughing gas and local anesthetics such as the ones used during pudendal blocks have been known to cross the placental barrier from mother to child2,3. Furthermore, although current literature about the effects of laughing gas and pudendal blocks on the epigenome, when used as maternal pain relief, is very limited, some evidence implicates effects of obstetric anesthesia on the neonatal methylome2,4,5. Thus, it is reasonable to hypothesize that obstetric pain relief administered to the mother during childbirth may affect the methylome of the child. In conclusion, we detected methylome-wide significantly associated loci for laughing gas and pudendal block treatment when studied in combination, but not for either of the treatments separately.
Keywords
Epigenetics, maternal pain relief, neonatal methylome, laughing gas, pudendal block
Current Academic Year
Junior
Faculty Advisor/Mentor
Karolina A. Aberg
Recommended Citation
1. Nelissen EC, van Montfoort AP, Dumoulin JC, Evers JL. Epigenetics and the placenta. Hum Reprod Update. 2011 May-Jun;17(3):397-417. doi: 10.1093/humupd/dmq052. Epub 2010 Oct 19. PMID: 20959349. 2. Sanders RD, Weimann J, Maze M. Biologic effects of nitrous oxide: a mechanistic and toxicologic review. Anesthesiology. 2008 Oct;109(4):707-22. doi: 10.1097/ALN.0b013e3181870a17. PMID: 18813051. 3. Yurth DA. Placental transfer of local anesthetics. Clin Perinatol. 1982 Feb;9(1):13-28. PMID: 7039931. 4. Hogan KJ. Informed Consent and Nitrous Oxide for Obstetric Analgesia. Anesth Analg. 2017 Sep;125(3):1081-1082. doi: 10.1213/ANE.0000000000002324. PMID: 28753167. 5. Lirk P, Berger R, Hollmann MW, Fiegl H. Lidocaine time- and dose-dependently demethylates deoxyribonucleic acid in breast cancer cell lines in vitro. Br J Anaesth. 2012 Aug;109(2):200-7. doi: 10.1093/bja/aes128. Epub 2012 Apr 27. Erratum in: Br J Anaesth. 2013 Jan;110(1):165. PMID: 22542536. 6. Shabalin, A.A., Hattab, M.W., Clark, S.L., Chan, R.F., Kumar, G., Aberg, K.A., van den Oord, E., and Birol, I. (2018). RaMWAS: Fast Methylome-Wide Association Study Pipeline for Enrichment Platforms. Bioinformatics. 7. Aberg, K.A., Xie, L.Y., Nerella, S., Copeland, W.E., Costello, E.J., and van den Oord, E.J. (2013). High quality methylome-wide investigations through next-generation sequencing of DNA from a single archived dry blood spot. Epigenetics 8.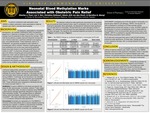 COinS