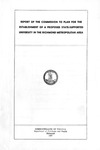 Alternate Title
Wayne Commission Report
Original Publisher
Commonwealth of Virginia, Dept. of Purchases and Supply
Digital Publisher
VCU Libraries
Physical Description
58 p.
Description
After the 1965 Bird Commission recommended the creation of a state university in Richmond, the state legislature named a commission to develop an implementation plan headed by Edward A. Wayne Sr., president of the Richmond Federal Reserve Bank.
Their recommendation, supported by the Governor and General Assembly, was the creation of Virginia Commonwealth University. Wayne was named vice-rector of the first Board of Visitors of VCU, and the University's Wayne Medal honors individuals who have made outstanding contributions or provided exemplary service to VCU.
This is the full text of the 1967 report, entitled "Report of the Commission to plan for the establishment of a proposed state-supported university in the Richmond Metropolitan Area."
Note
[A report] pursuant to the provisions of Senate Joint resolution No. 63 of the 1966 session of the General Assembly of Virginia. -- p. [5]
Topical Subject
Higher education and state -- Virginia -- Richmond -- History
Topical Subject
Universities and colleges -- Virginia -- Richmond -- History
Topical Subject
Education, Higher -- Virginia -- Richmond -- History
Corporate Name Subject
Virginia Commonwealth University -- History -- Sources
Keywords
Virginia Commonwealth University, VCU, higher education, Wayne Commission
Disciplines
Higher Education
Contributor
James Branch Cabell Library. Special Collections and Archives
Digital File Type
application/pdf
Digitization Process
Scanned with Epson Expression 10000 XL, using Photoshop 8, at 8-bit grayscale, 600 ppi.
Date of Submission
2017-07-12
Rights
This item is in the public domain. Acknowledgement of the Virginia Commonwealth University Libraries as a source is requested.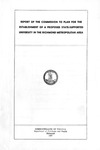 Included in
COinS