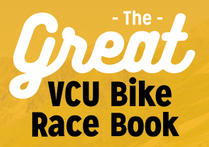 Preview
Abstract
THERE SURELY ISN'T ENOUGH GENDER EQUALITY IN SPORTS. Especially pro sports, at that. Even beyond the gross inequality of prize money from men to women, there are hurdles that female athletes have to deal with that just aren't an issue for their male counterparts with better sponsorships. I've been working at Carytown Bicycle Co. for about two months, and even in this short time I have gotten to know several members of our women's team. These ladies have full time jobs, some have kids, and all of them are working tirelessly to help fellow riders have a chance at international recognition. I'll be looking more into the fundraising efforts of other teams, male and female, in the coming days to find out just how wide the gap is, who wasn't able to bridge it to make it to Worlds, and how much it costs v. how much you earn as a professional female cyclist. Even a penny in the donations buckets roused an enthusiastic cheer from the CBC team as they sprinted on trainers.
Course
New Media Photojournalism (UNIV 291 Sec 042)
Date of Submission
December 2016
Journal/Book/Conference
Great VCU Bike Race Book
Rights
This work is licensed under a Creative Commons Attribution-NonCommercial-ShareAlike 4.0 International (CC BY-SA 4.0) License.
Is Part Of
Great VCU Bike Race Student Images