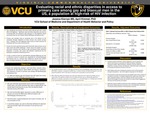 Abstract
BACKGROUND: 69% of new HIV diagnoses in the US are among gay and bisexual men, with disparities by race and ethnicity. Primary care providers increasingly provide HIV prevention. Racial and ethnic disparities in primary care access are well-documented, but their persistence among gay and bisexual men is unknown. We examined racial and ethnic disparities in access to primary care among this population.
METHODS: We used nationally representative person-level sociodemographic, health status and utilization data, and data on organizational- and socially determinant barriers to care, from the National Health Interview Survey, 2013-2018. Outcomes were: 1) general physician visit
RESULTS: The sample included 1,867 gay and bisexual men (unweighted), 18-64 years with 28% NHB or Hispanic. NHB and Hispanic men were less likely have seen a general provider within the past 12 months (aOR=0.76, p=0.10) but the result was not significant with no difference in having a usual place of care (aOR=1.11, p=0.616). Findings were sensitive to the specification of primary care site as usual place of care.
CONCLUSIONS: Significant racial and ethnic disparities were observed when specifying a primary care specific site as place of care. Primary care engagement should be immediately prioritized to promote access and equity of HIV prevention.
Keywords
HIV, primary care, racial and ethnic disparities, disparities, HIV prevention
Disciplines
Community Health | Health Policy | Infectious Disease | Virus Diseases
Faculty Advisor/Mentor
Dr. April Kimmel
Is Part Of
VCU Graduate Research Posters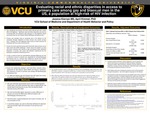 COinS