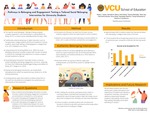 Abstract
Background
Prominent theories of motivation suggest that belonging plays a critical role in student success (Connell & Wellborn, 1991). Social-belonging interventions have been shown to improve student belonging, well-being, engagement, and more—especially those from traditionally disadvantaged backgrounds (Walton & Brady, 2017). The current study aimed to explore the effects of a tailored social-belonging intervention delivered in introductory classes at VCU on students' belonging, engagement, persistence, and achievement.
Methods
A diverse sample of first-year undergraduate students at VCU participated. To create authentic intervention materials, we collaborated with a diverse group of upper-level undergraduate student researchers who wrote narratives to present vivid stories of how they personally experienced and overcame struggles to belong. Prior to and following the intervention, students completed a survey that assessed student belonging, engagement, and social and academic fit. We also collected student demographics, achievement, and additional data from institutional records.
Results
Following the implementation of the belonging intervention, data was collected on students' sense of belonging, their social and academic fit at the university, and other related outcomes. While most students felt as though they belonged at VCU and had the potential to succeed, there were still some students who worried whether they belonged in college.
Conclusions
From students' responses, faculty and advisors of first-year students were given an overview on students' current states of belonging at VCU. As an implication for future research, we argue that including diverse upper-level students as fellow researchers in this work strengthens the authenticity and effectiveness of the belonging intervention.
Keywords
belonging, intervention, engagement, persistence, university
Disciplines
Educational Psychology
Faculty Advisor/Mentor
Dr. Sharon Zumbrunn
Is Part Of
VCU Graduate Research Posters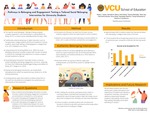 Included in
COinS